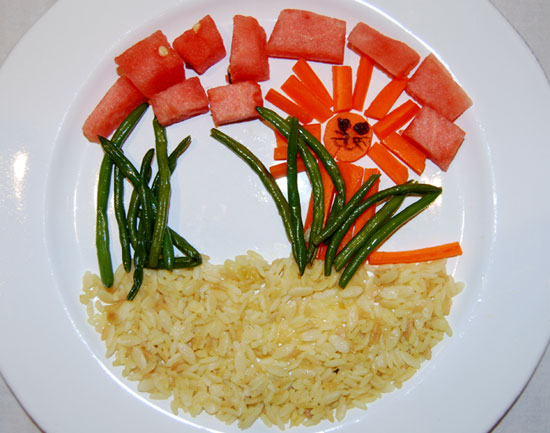 This was shared on another site and just had to keep passing it on. These are fun and creative ways to get your kids to eat. These mural meals are incredibly artful as well as delicious and nutritious to boot.
Visit
http://www.lilsugar.com/3169975
and take a look at the slide show. Your kids will love these! Parents will love these!